About us
Organization
The Hungarian Research Centre For Linguistics (NYTK) consists of the management (Directorate General, Directors of Institutes, Council of Directors, Scientific Council), four research institutes (Institute for General and Hungarian Linguistics, Institute for Lexicology, Institute for Language Technologies and Applied Linguistics, Institute for Historical and Uralic Linguistics) and non-research organizational units (Secretariat of the Director General, Finance Department, Library, Information Technology Department, Utilities and Maintenance).
History
The Institute for Linguistics, the legal predecessor of our research centre, was established in 1949 under the supervision of the Ministry of Public Education. In 1951, it was transferred to the Hungarian Academy of Sciences as the Research Institute for Linguistics (RIL HAS).On 1 September 2019, the Research Institute was included in the then founded Eötvös Loránd Research Network (ELKH). The Hungarian Research Centre for Linguistics (NYTK) itself was established on 12 March 2021, when the Research Institute for Linguistics was transformed into a research centre comprising four linguistic research institutes.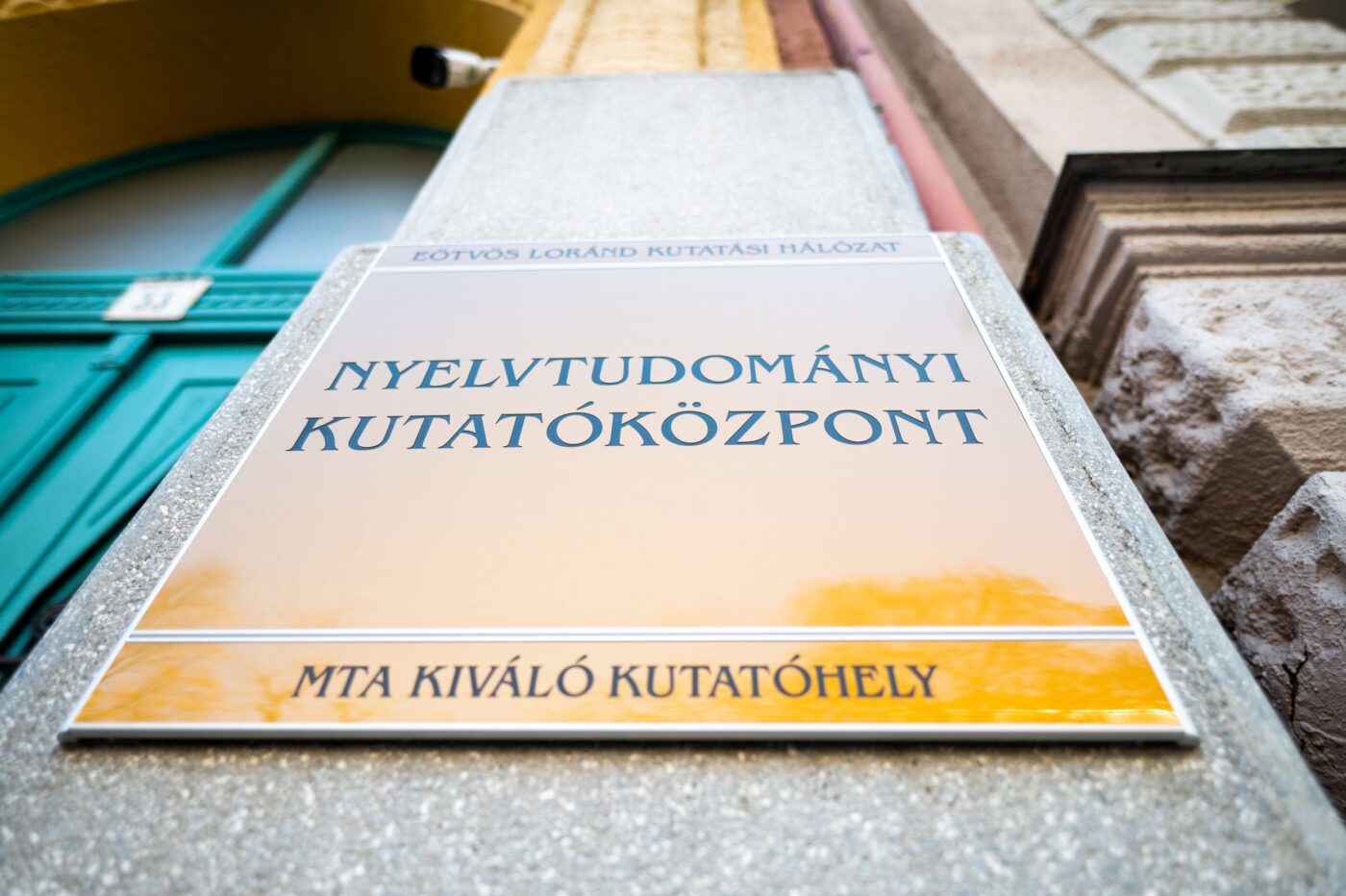 The basic tasks of the Hungarian Research Centre For Linguistics are to conduct scientific research in various fields of Hungarian linguistics, general and applied linguistics, Uralic linguistics, and also phonetics; to compile the Comprehensive Dictionary of Hungarian while managing its archived material; and to study the different varieties of Hungarian and minority languages spoken inside and outside the country. The Centre also deals with language policy issues. These traditional tasks were later complemented by the creation of language corpora and databases and of the establishment of linguistic foundations for software applications. Additionally, the Centre offers public service and prepares expert reports. The Research Centre is also involved in higher education through the ELTE BTK-NYTK Centre for Theoretical Linguistics, which is based within our Centre.
Prizes and awards established by the Hungarian Research Centre for Linguistics